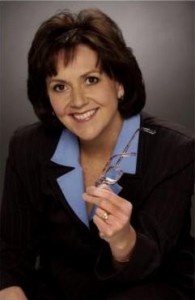 A message from the founder
The idea of starting a full-service, quality, and affordable mediation training company began taking shape in 2002 when students from various other training programs kept asking for more advanced mediation courses, professional mentoring, and case experience opportunities. They wanted to dive deeper into skills competency and specialized knowledge before branching out on their own. AND…they wanted to achieve all of this in a short amount of time!
As I listened and looked closer, I realized that most of the mediation training courses that I had taken since starting out in 1985 were taught by teachers with little or no live case experience. Courses were generally comprised of cursory theory and formulaic textbook role plays. I noticed that even though there were a number of training companies and colleges offering lengthy and expensive programs in mediation and conflict resolution, rarely did they include thorough case practicum or business components. I remembered that the way I gained the vital lessons of real-world mediation was by boldly flying solo into the real-world fires of conflict with only my trusted manual in hand. There were no guided internship opportunities or experienced mentors to help along the way. Everything I learned about how to deal with angry, hostile parties engaged in high conflict disputes was learned through a novice's "baptism by fire".
After several years of earning a mere few hundred dollars in annual income from my work as a "professional mediator", I began buying every non-mediation business course, book, and coaching program I could get my hands on. Thousands of dollars and hundreds of hours later (and continuing), a viable six-figure income was finally being sustained over multiple years. I found it ironic that with all of the mediation training organizations and formal programs offered through colleges, no one who was teaching the mediation business was actually teaching the "business of mediation!" Thus, in 2010, Mediation Training NOW! was born.
Designed as a full-service training organization, Mediation Training NOW! helps individuals, professionals, and corporations learn how to effectively maneuver, manage, master, market and monetize the handling of conflict. All courses are taught by talented, dynamic trainers who hold significant amounts of real-life experience in their areas of expertise. Industry standard curricula in theory and skills is translated into challenging real-world life lessons with role plays comprised of real situations, real emotion, real content, and real human dynamics. Conflict avoidance is not an option for students of Mediation Training NOW! In fact, our personalized and experiential building-block teaching approach is largely credited for the high degree of confidence and competence embodied by MTN! graduates.
I wish you all the best in your journey into the professional mediation world. And, if you made the decision to add mediation to your professional skill sets, I invite you to join us. What you experience in even one class with Mediation Training NOW! will serve you for a lifetime.
~ Trish Elledge
---
Trish Elledge, Founder/Director of Training – A professional mediator since 1986, Trish has personally mediated over 11,000 cases involving well over 30,000 emotionally charged individuals and positioned legal representatives. Her cases have spanned everything from neighborhood trash piles to complex legal matters. Combined with having trained hundreds of individuals from both private and corporate sectors, and having designed and managed five court mediation programs and several workplace conflict management systems, Trish has had the opportunity to apply, practice and experiment with theories, people, and techniques that most trainers and consultants can only speak about. She knows what works and when, and she knows what doesn't and why.
In founding Mediation Training NOW!, Trish continues her efforts in establishing mediation as a highly recognized and valued profession unto itself. Her mission is to provide aspiring and seasoned dedicated mediation professionals with the very best training programs possible. With an eclectic career path involving theatre, communication, comedy improvisation, media production, university teaching and keynote speaking, Trish is a fresh and dynamic presenter; and she requires the same or better from all MTN! trainers.
Programs are presented from a thorough real-world perspective in a light-hearted, interactive, and content-rich format. Students receive a straight-forward picture of what the life of a professional mediator is really like. They also learn and practice how to navigate through the various challenges a mediator faces in high-conflict cases. Role-plays taken from real-life sessions prepare MTN!'s graduates to handle even the most difficult of clients and situations.